Hongdae is one of the hottest places in Seoul. This area near Hongik University is well known for contemporary art, entertainment, indie music, culture, numerous gourmet places, beautiful dessert cafes, pubs, and unique accessory & fashion stores, all of which will make your trip more fun! To help you get started on your planning here is a post on the Best Restaurants in Hongdae. Now, let's take a look at the best way to travel from Incheon Airport to Hongdae.
Before you read this, I recommend you read 'How to travel from Incheon International Airport (ICN) to Seoul' first to better understand the transportation options you can take at the airport. 
There are three ways to get to Hongdae from Incheon Airport by public transportation.
From Incheon Airport to Hongdae
AREX
AREX is one of the fastest and easiest ways to get to Hongdae from the airport. You don't need to worry about traffic jams or the fare.
AREX Route Map

Time and Fare



You can get a discount ticket for AREX in a few travel sites and this is the cheapest one I found.
Get A Discount Ticket of AREX
Airport Bus
There's an airport bus from Incheon Airport to Hongdae (Hongik University) station but it is relatively expensive compared to the train (AREX) and will sometimes get caught up in Seoul traffic.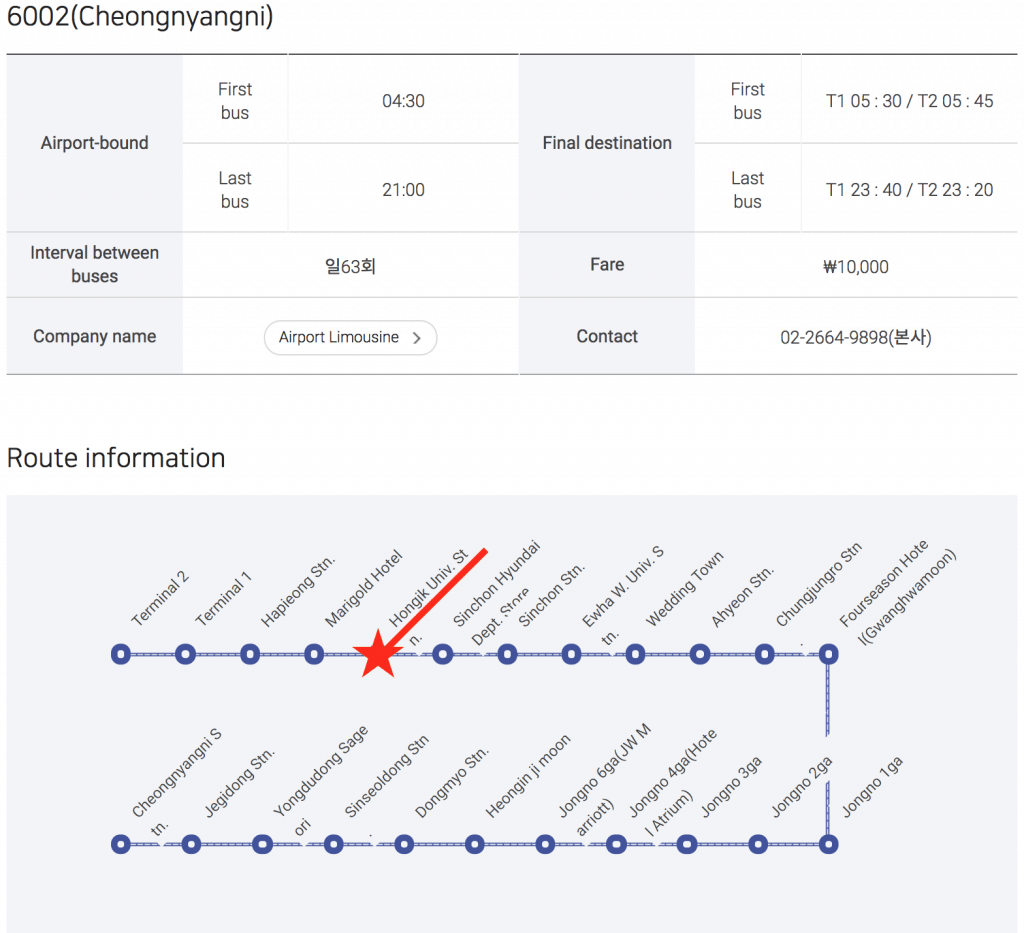 Taxi
If you take a regular taxi from the airport to Hongdae, the fare is around KRW 55,000 to 65,000, and it takes about 50 to 70 minutes. (The fare and time can vary because of traffic.)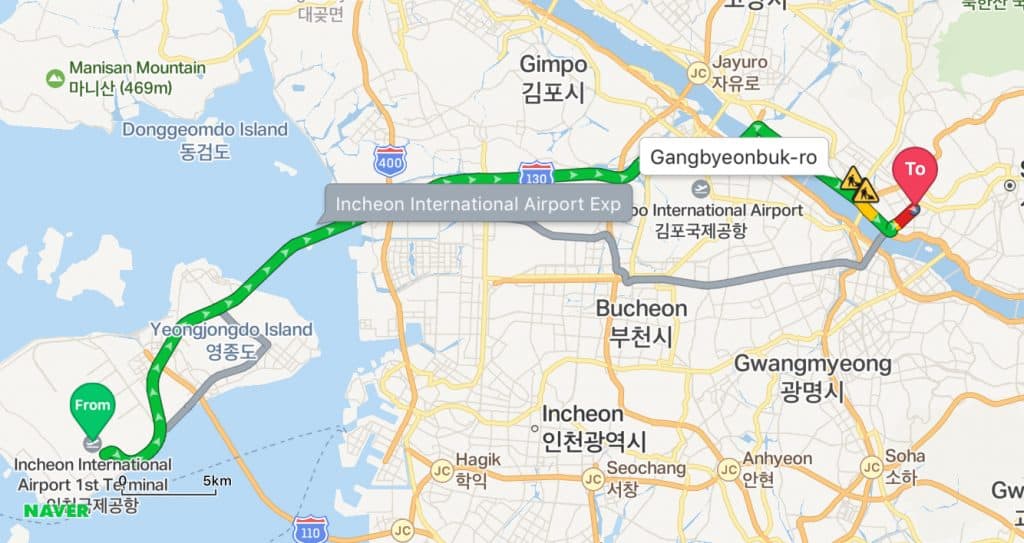 If your group is bigger than three people, I recommend you check out this affordable private airport taxi service.
Book a Private Incheon Airport Transfer.
We checked the route and public transportation to get to Hongdae from Incheon Airport. Thus, you can pick one of the ways to take depending on your experience and taste. I hope you can arrive at the destination easily and without and complications.
Please also check the previous post, 'How to get to Seoul from Incheon International Airport', for more detail such as timetable, ticket price and where and how you can take the AREX, an airport bus, and a taxi at the airport. 
One more thing, if you have a lot of luggage, the best recommendation from the Incheon airport to your hotel is through SAFEX luggage services. If you are at the Gimpo airport, check out the SAFEX Gimpo luggage service as well. They will pick up your luggage and take it to your hotel.
Furthermore, if you have to carry your luggage or bags during the sightseeing, take a look at our post, "Luggage Storage Services in Seoul" to travel light. You can check all the detailed information about the subway storage near you HERE. For your luggage storage needs in Hongdae, check out the Luggage storage in Hongdae station, to make your trip light and easy.
Have a wonderful trip! We also welcome your comments and feedback on the best routes in the comments as well!