If you plan to visit Cairo, Egypt, you will already have a good time. Yet, no one will say no to making a good time turn into a great time; we are here to ensure this happens. To enjoy Cairo more, we have gathered the best 10 brunch spots to enjoy there.
Of course, Cairo has excellent restaurants everywhere you look. Most of these restaurants offer breakfast, lunch, and dinner. But why not try something new? Trust us, you will love brunch even more after you try our picks for the best brunch spots in Cairo.
Read also:
Carmel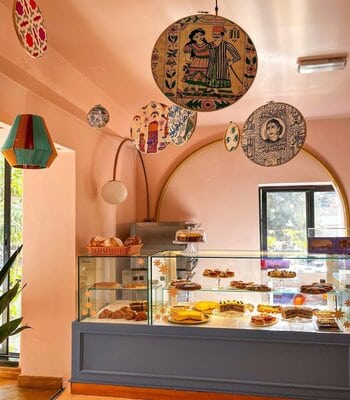 Our first suggestion is a brunch spot, a favorite of many Egyptians. I'm talking about Carmel, which did not fail to impress its customers since the day it opened in Cairo.
If you want to eat some baked goods or desserts for your brunch, you will find that and more at Carmel. Not only that, but they also have a wide variety of sandwiches and, of course, drinks.
While our focus today is on the best places to eat brunch, it won't hurt to mention that Carmel's all-day menu will also satisfy you. Did I mention that Carmel is a French restaurant? Make sure to add this to the list of reasons you should try it during your next trip to Cairo. To seal the deal, I must mention how great Carmel's atmosphere is. So you will get the chance to enjoy good food, drinks, atmosphere, and friendly staff. It can't get better than that!
Cairo Tower Tickets & Tours
Offer
Eatery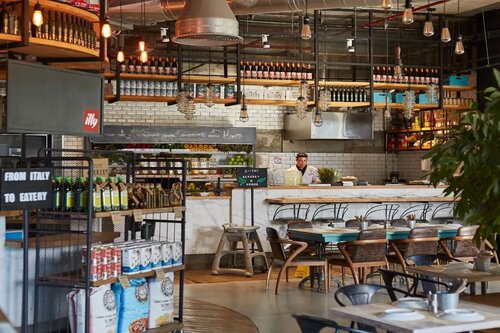 If you love Carmel, then you will love Eatery. You will get to experience brunch like you have never done before. This is because Eatery has a local Egyptian brunch and an international one.
You can enjoy some of the Egyptians' favorite dishes for the Egyptian brunch. Two of them include fuul and falafel, which are traditional Egyptian dishes. If you want to try something more familiar, you can try their international brunch menu, which includes pancakes and waffles.
Eatery is very inclusive and considers everyone's taste preferences. So if you love the healthy side more, you will be delighted to know that Eatery also has a healthy brunch menu; it has dishes like chia seed parfait. It is guaranteed that you will find something you like in their broad menu!
TourTeller's Pick! – Best Pyramids of Giza Tours
Offer
Ralph's German Bakery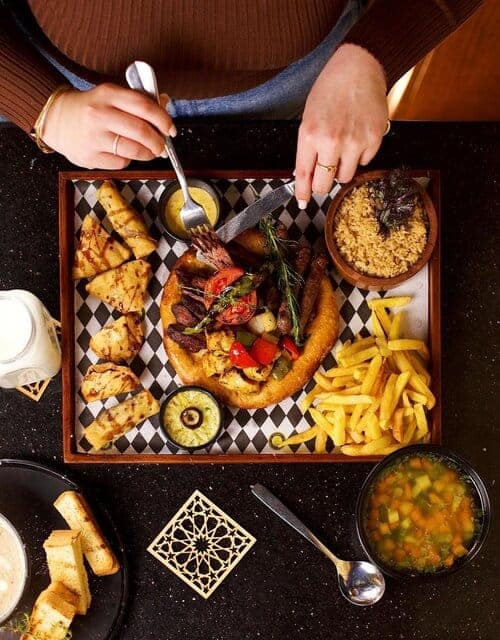 You know that a place is prosperous when they decide to open a new branch; this is very common. One of these restaurants is Ralph's German Bakery, whose first branch was in Dahab. The vast success of their first branch made it an easy choice for them to open a new branch in New Cairo.
Their menu offers different kinds of baked goods like bread and croissants. They also have a full English breakfast which is a must-try, just like everything else on their menu! You could also try their homemade granola.
Their bakery menu includes specialty laugens. If you are more of a sandwich lover, then don't worry. They still have many options for brunch. They offer cold and hot sandwiches. Ralph's German Bakery also has omelets and quiches.
We told you about the many brunch option that Ralph's German Bakery offers. With their diversity, you can't get bored; you will only get more curious about the many goods they offer!
Best Khan el Khalili Tours in Cairo
Offer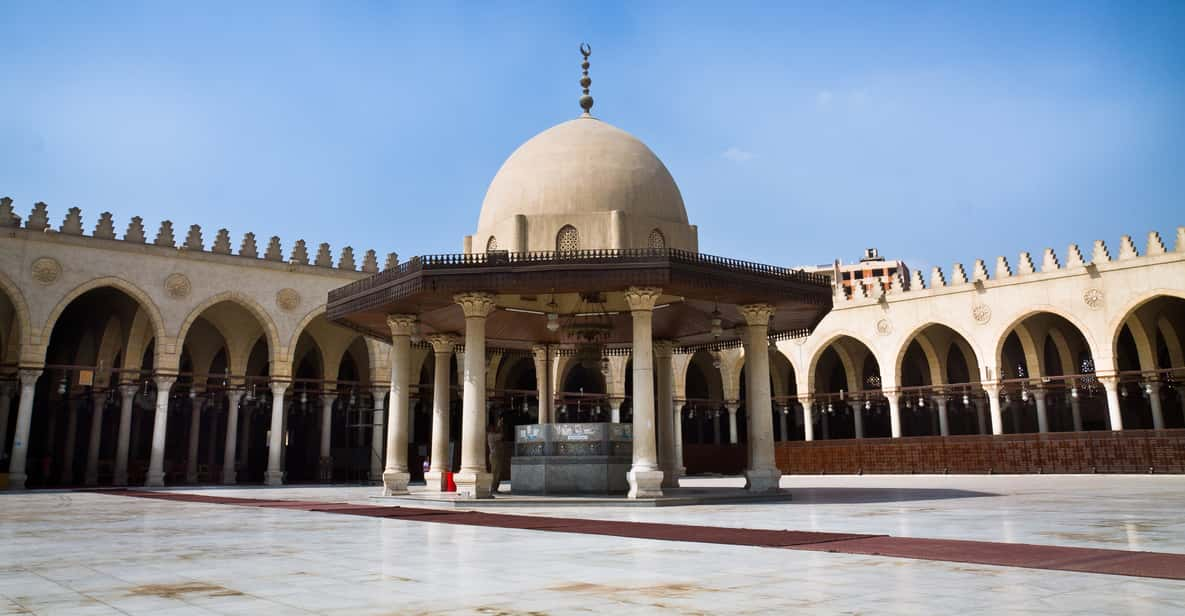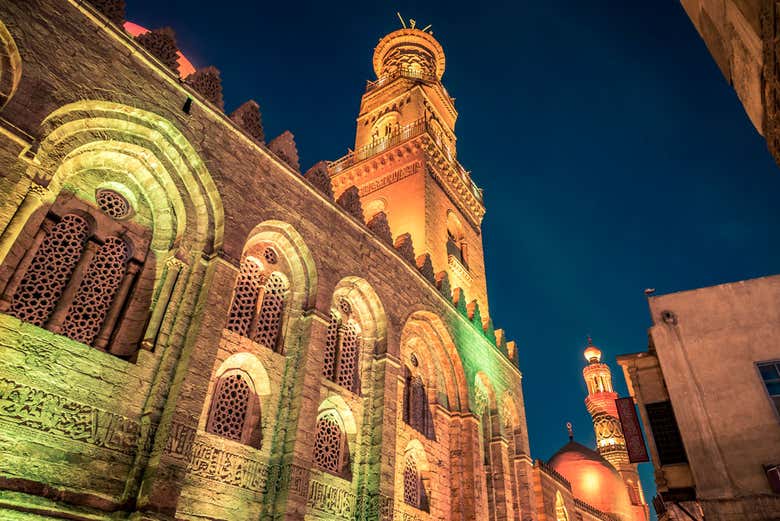 Granita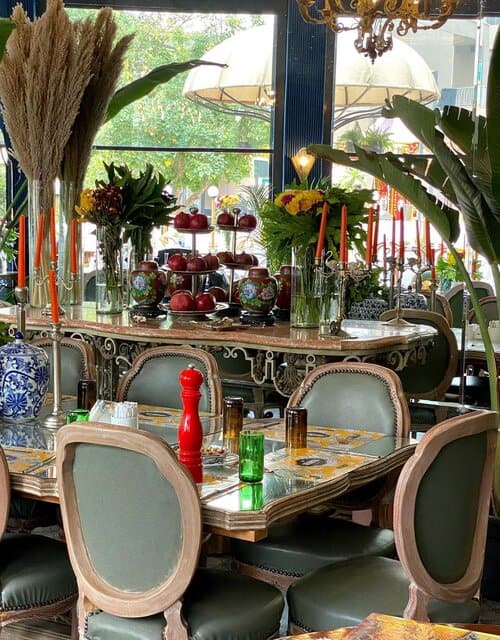 Our next brunch suggestion is Granita, named after an ice-cold drink that we Egyptians used to enjoy years ago. You can already see that Granita gives you a sense of nostalgia for the old days when things were somewhat calmer than today.
Granita could be described as a concept cafeteria with a contemporary take on Egypt's grand cafes back in time; think of the 1930s and 1940s. You can already guess that the décor in Granita will be unique and certainly is! Another reason to love Granita is the fact that they have an indoor and outdoor seating area. Isn't that enough to pick it as one of your brunch spots?
Granita's design makes it a great atmosphere that you will get the chance to enjoy. Let's not forget that they have plants indoors; who does not love nature? The best part is that their menu won't be heavy on your stomach; you will have a lot of energy for the rest of the day! We advise booking a reservation before going since Granita is mostly crowded.
Check Out the Egyptian Museum Tours
Offer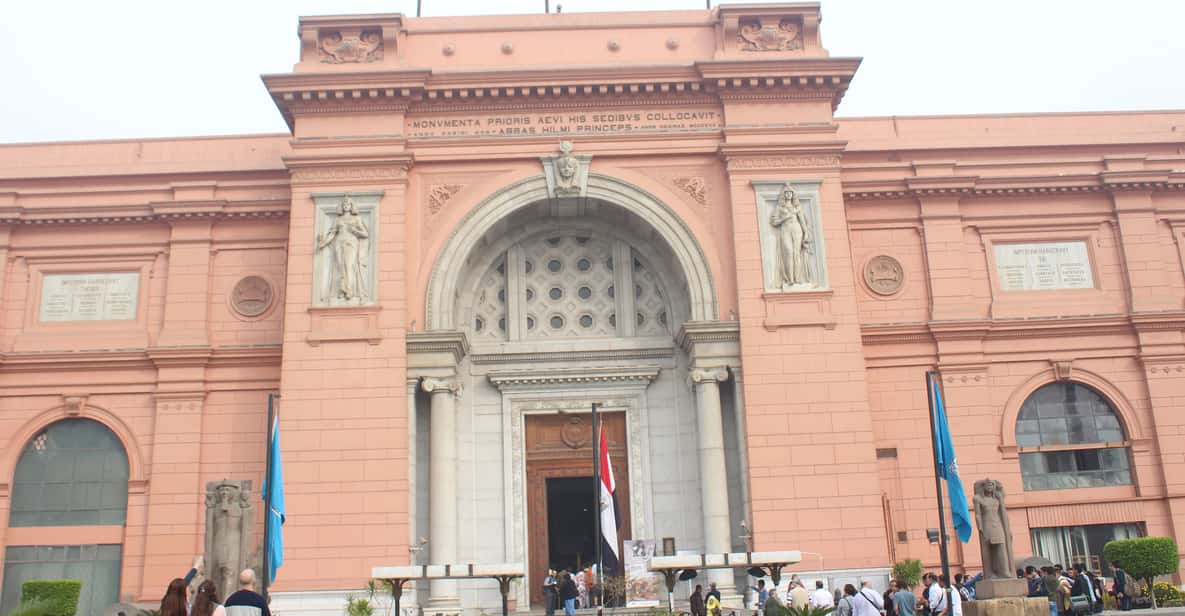 Qahwa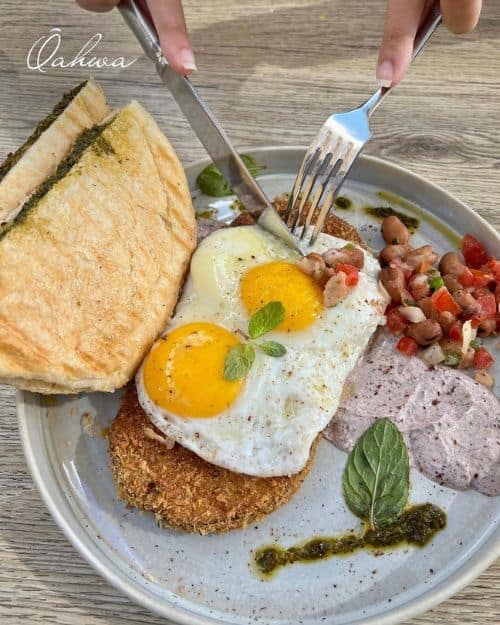 Do you know the feeling when you want to try a restaurant and find that it has many branches? You would probably be excited and assured that you would find somewhere to sit at one of the branches. This is not the case with our recommendation for the best brunch spots. I'm talking about Qahwa, which does have different branches, but they are so good that they are always busy. So be ready to make a reservation before going!
Qahwa offers muesli, yogurt, pancakes, French toast, and many more. They also offer different kinds of eggs like omelets, scrambled, Benedict, poached, and sunny side up; indeed, you will find some eggs you love or would like to try! You will also love their drinks. Just make sure to try Qahwa's cappuccino, a favorite of many.
Oldish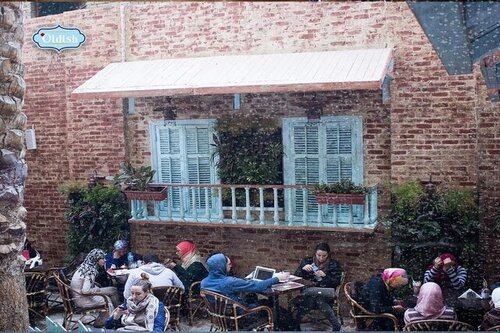 Our next restaurant is Oldish which offers traditional Egyptian food perfect for brunch. So you can head to Oldish to experience Egypt and Cairo like a local. However, you will still find international dishes to try if you prefer them more.
You should not worry about what to eat if you are vegan. Oldish will meet your needs since they also have a vegan menu. Can they get any better? They can! Another reason to love Oldish is that their décor offers a great view and atmosphere. Seriously, what are you waiting for?
Il Mulino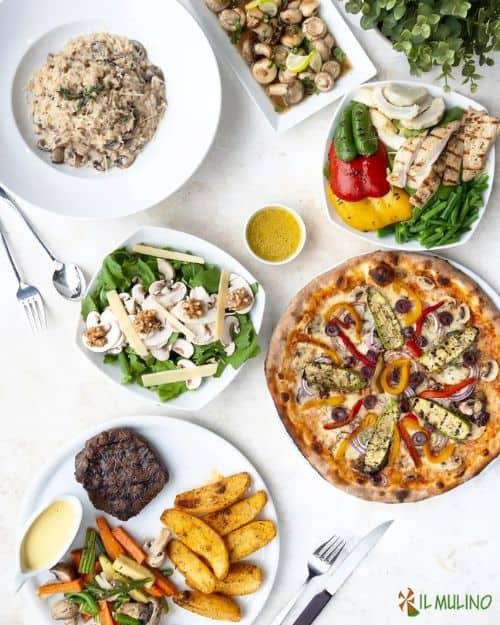 Our following brunch spot recommendation is the Italian restaurant Il Mulino which is famous for its jaw-dropping bakery. If you are wondering what exactly you could try there, we recommend Il Mulino Breakfast. Il Mulino Breakfast is an experience that should not be missed. You will get coffee, juice, a croissant or brioche, an omelet, and a bread basket; yes, we also fell in love with Il Mulino Breakfast!
However, you can order a croissant and coffee for something lighter. You could also try Il Mulino's scrambled eggs, almond biscotti, or grilled halloumi.
Another thing that Il Mulino won't disappoint you when it comes to it is its setting and atmosphere. There is an indoor and outdoor area; if you choose the outdoor area, don't worry about the sun or rain because there are umbrellas.
If you are a cat lover, you would probably choose Il Mulino as your next brunch spot! Their Maadi branch has few visitors, aka cats, and they will keep you company. We can easily say that Il Mulino is a perfect brunch spot!
Eish + Malh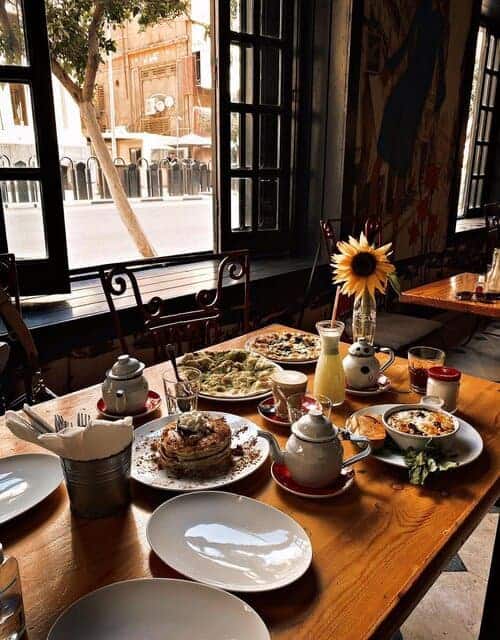 Now this brunch spot has a funny story behind it. Eish + Malh are Egyptian words that translate into bread and salt. However, despite having Egyptian words in its name Eish + Malh is an Italian restaurant.
Don't let this name confusion fool you because Eish + Malh perfected Italian food; you won't regret going there. They have a perfect menu for brunch, and just like Il Mulino, they have their own unique item. You can order their Empire Breakfast which offers your choice of hot tea or coffee, fresh homemade juice, pastry or parfait, and savory breakfast.
Eish + Malh also have breakfast pizzas which is a perfect choice if you want to try Italian food. Like any brunch spot, they offer pancakes, salads, baked eggs, and many more! So you have a perfect restaurant with perfect food; this is precisely what anyone would dream of.
Lucille's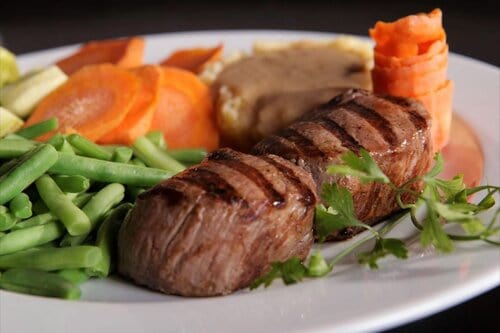 Did you ever dream of eating breakfast and brunch whenever you would like? Let's say at 5 pm or maybe 7 pm or even 10 pm. Well, our next brunch spot will make your dream come true! Lucille's is one of the oldest restaurants in Cairo; it has been around since 1995. Our favorite thing about them is that they serve breakfast and brunch all day. Amazing, right?
This means you can enjoy their eggs, bacon, and pancakes no matter when you go there. Our tip for you is to go there early because Lucille's is always crowded; even though they serve breakfast and brunch the entire day, please do go early. If you were lucky and found a place, let me tell you that they have excellent and quick service.
Bonus: Try their delicious burgers for a casual dinner rather than brunch. Lucille's will help you experience Cairo like never before; their food is made of local ingredients.
Ovio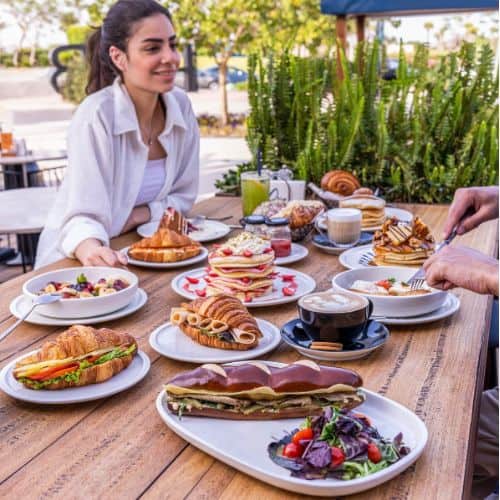 Our last brunch spot is a must-visit if you are a pancakes fan; I know I am! I'm talking about Ovio, which is a European restaurant and café. Their food is top-class and inspired by their European heritage, so it will be like eating European dishes in Egypt!
Don't worry about not finding your favorite kind of pancake because you will probably find it at Ovio or another flavor you will fall in love with even more. Some of their pancakes are raspberry milk chocolate and dulce creme brulee. They even have crepes, sandwiches, and many more.
It is always good to trust the restaurant you eat at, and Ovio ensures their customers will trust them. Ovio's food is displayed to the customers, so you will always watch the food and what you are being served. It is also a great way to excite you about your order!
We have told you about 10 of our favorite brunch spots in Cairo, Egypt. No matter your favorite brunch dishes, you will find at least one of our recommendations for serving them. Follow us to learn more notable spots in Cairo and worldwide!